This photo is of the beautiful ocean. At the resort the ocean has a reef that you can see in this picture. We were told this is a natural reef that nature graciously made to protect the land.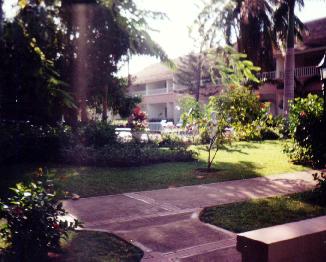 This picture is of the resort that we stayed at. This is the view we had from our patio on our room.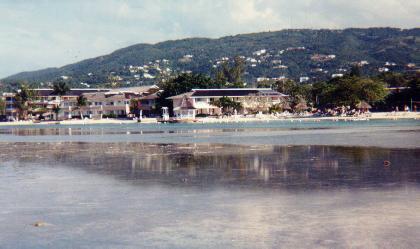 This is the resort from their own private island. I like the way the water reflected the resort, made a nice picture.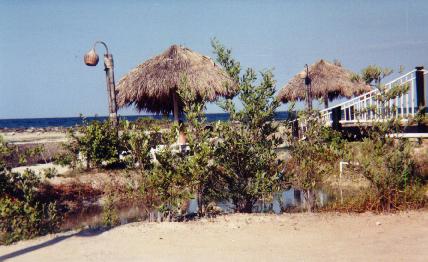 This is the private island at the resort. It has a beautiful view of the resort with the mountains, a bar, a pool bar and places to just relax.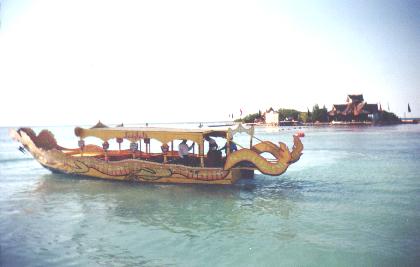 This is the boat that took us from the resort to the private island. You can see the private island in the background.






This is Charles and Diana. Charles is the male bird (red) and Diana is the female bird (green). Charles is a ham, he liked attention, but he didn't like to be touched, he BIT me! Diana is very calm and stayed out of Charles' way, probably so he wouldn't bite her. These birds live at the resort.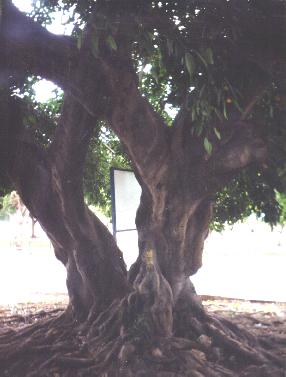 This is a tree outside the craft park. It was so cool I had to take a picture. I think Doug thought I was nuts, but everyone who has seen the pictures has commented.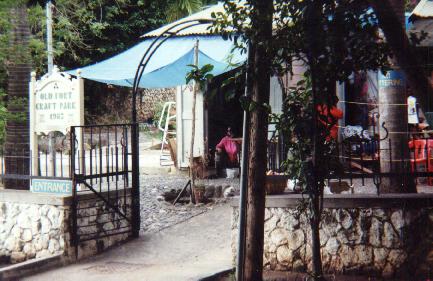 This is when we ventured from the resort to buy gifts. This is the craft park. I was afraid to go into, for good reasons too. If you've never heard, Jamaicans can be pretty pushy to get you to buy their things or to braid your hair. One lady tried to block us in until we bought something, after this we left and waited for the rest of our group to return.

BACK TO MY TRAVELS


ÓARE INC. / PLEASE DO NOT COPY OR DUPLICATE THIS WEB PAGE OR IT'S CONTENTS IN ANY WAY WITHOUT PERMISSION FROM THE WEBMISTRESS