IN LOVING MEMORY OF EDWARD W. SKAGGS

This page is in memory of my Uncle Eddie.

He died on May 26th 1994,
from a disease we all should know well...AIDS.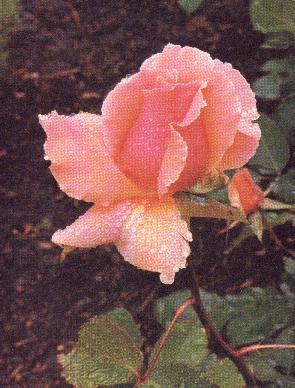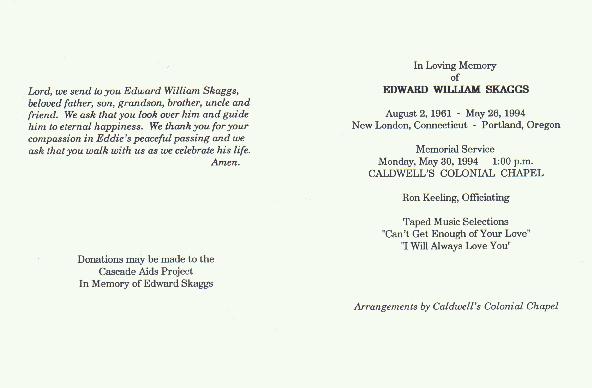 This is a little about him:

He lived in Portland Oregon with his 'partner' Raymond (Ray) and his German Shepard Brandon. Brandon was like their child. He had his own room, he was also spoiled rotten! Brandon also had epilepsy and was drugged a lot of the time.

My Uncle had nice 'toys' I guess is the best way to put it. He had a 38 foot motor home, a nice van, a boat, big screen TV with surround sound, nice furniture and nice home. Maybe because he didn't grow up with a lot of money, this was his way of making up for it.

Eddie loved to tease and he wasn't always nice with his his teasing, but he only teased if he loved you. I guess this is how I always knew that he loved me. He once broke his friend's finger wrestling with her, not on purpose of-course, but he was a big bully in a good sort of way.

He also had two daughters, who were put up for adoption when they were young, Heather and Holly, they were adopted together. He loved his daughters, although he did not get to see them when they were older.

Pictures in memory of Eddie: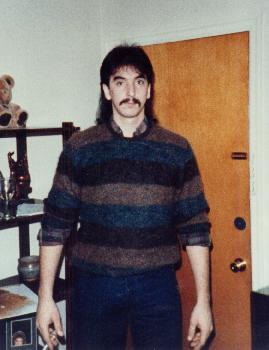 Eddie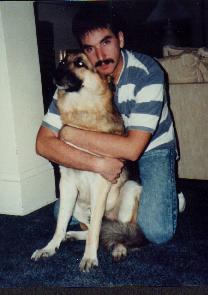 Eddie and his dog Brandon.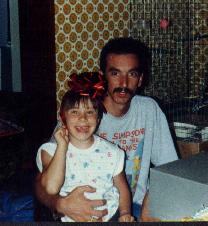 Eddie and my little sister Teela.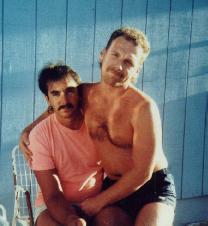 Eddie and Ray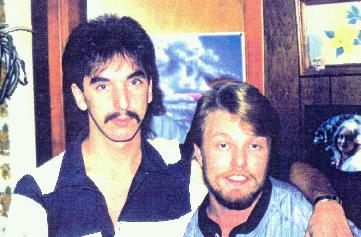 Eddie and one of his best friends Steve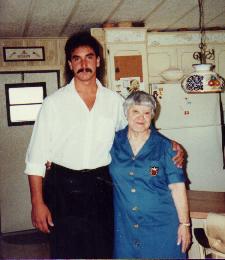 Eddie and my great grandma Nana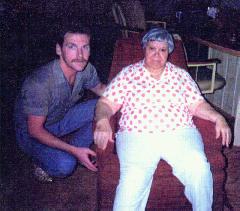 Ray and Nana





This is the AIDS quilt piece that my mom made in memory of her brother.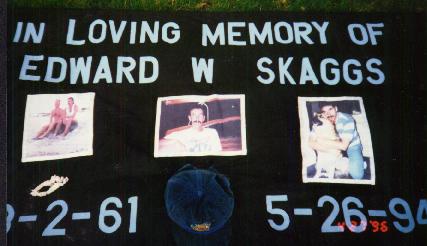 AIDS quilt piece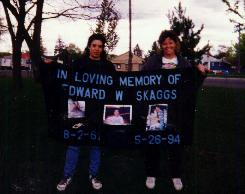 My mom and my cousin Jessica with the AIDS quilt piece.

More information on THE AIDS MEMORIAL QUILT


Site Index:
{HOME} {POEMS} {ME} {MY TRAVELS} {JOKES} {LINKS}
{GIFTS & AWARDS} {MY LOVE} {MY PETS} {QUIZ}
{IN MEMORY OF EDWARD W. SKAGGS}
{VIEW MY SLAMBOOK} {SIGN MY SLAMBOOK}
{VIEW MY GUESTBOOK} {SIGN MY GUESTBOOK}


ÓARE INC. / PLEASE DO NOT COPY OR DUPLICATE THIS WEB PAGE OR IT'S CONTENTS IN ANY WAY WITHOUT PERMISSION FROM THE WEBMISTRESS